Ultra-Advanced Trackers
Optimized performance for large-scale solar.

TrinaTracker specializes in the design, manufacturing, installation and maintenance of fixed tilt systems and trackers.

With more than 5 GW developed worldwide, over 300 completed projects and offices on five continents, TrinaTracker is a trusted partner for large-scale solar projects. In addition to high-performance trackers, TrinaTracker provides customized solutions to optimize project performance.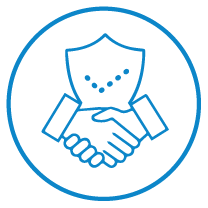 High Reliability
• Wind tunnel tested
• Multidrive system
• Patented spherical bearing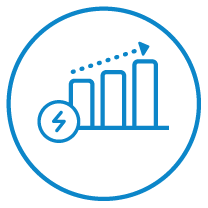 Better Yield
• Smart tracking and backtracking algorithms
• Designed to minimize shading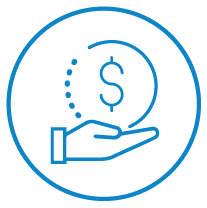 Low O&M Cost
• SCADA system
• Cleaning robot compatibility
Integrated Solution
• Module and tracker
• Streamlined sales and service
• Seamless quality assurance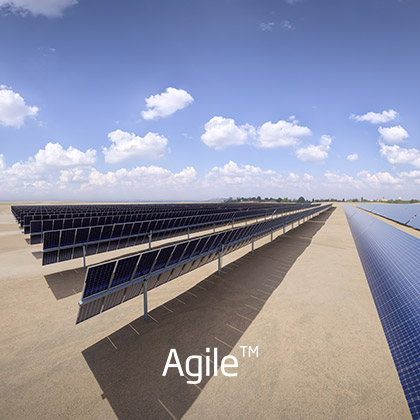 Dual-row tracker with 1-P configuration.
Innovative design from a cutting-edge team.
Our highly specialized engineering and R+D+i departments work closely together to develop the solar trackers that form our current range and to design future models. They start with a design based on technical specifications which they then optimize to achieve advanced trackers with special features making them resistant, reliable, light and efficient.
State-of-the-art manufacturing.
Our manufacturing center features automated machinery as well as a team of highly-trained cutting and welding professionals. The finshed tilts and trackers are efficient and reliable.
Experienced European design and manufacturing.
The TrinaPro tracking system is manufactured and designed in Europe using advanced technology. With over 12 years experience in the industry and over 2.5GW of installation worldwide, our European manufacturer is a leading provider of fixed structures and trackers for the PV solar market, specializing in design, installation and maintenance.
Worry-free operation and maintenance.
Our trackers are designed for minimal ongoing maintenance, with monitoring of parts and processes incorporated to facilitate control and to prevent possible breakdowns. We also offer installation maintenance and guaranteeing that all parts of the photovoltaic installation are always in optimal condition.
Discover the TrinaTracker advantage.
• In-house engineering department provides custom-made solutions for each project.
• In-house manufacturing center ensures optimal quality materials and adaptability to delivery dates.
• Backed by a solid history of bankability and financial trustworthiness.
• Quick and simple installation.
• Wind tunnel tested.
• 99.5% yield rate.
Certificates